Key Takeaways:
The importance of personalizing your home
Personalizing your home to make it more secure
Personalizing your home to make it feel more comfortable
Personalizing your home to make it more convenient
Making your lighting unique to you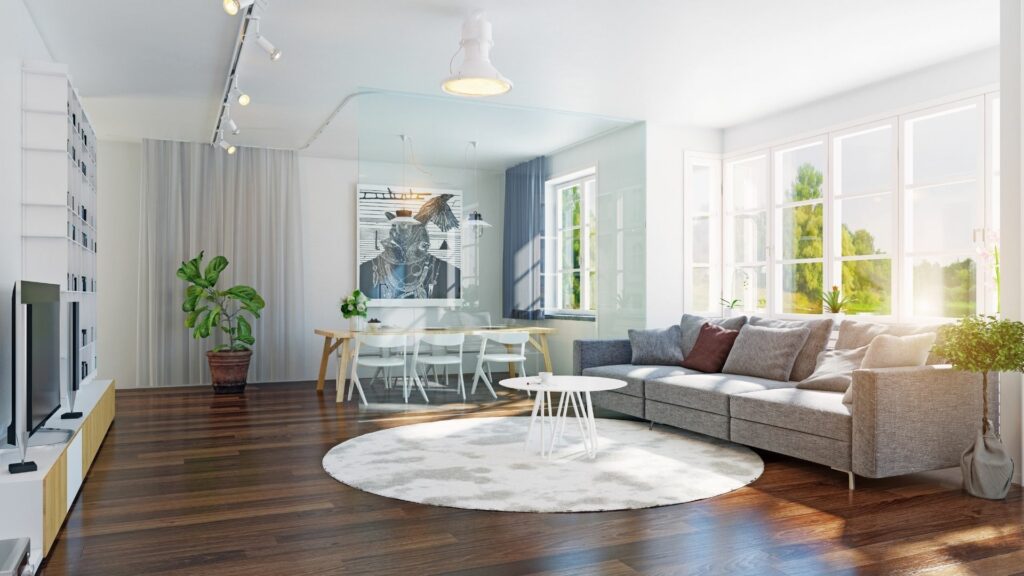 Ways to Personalize Your New Home
When you move into a new home (especially a new construction home), everything is bright, clean, and new. It may feel like it's lacking a bit of personality at first, but think of it like a blank canvas—the opportunities for personalization are endless. But don't worry, you don't have to make all the changes on your bucket list at once. Consider your needs and what you would like to get out of personalizing your space. Do you want to make your home more secure, more comfortable, or more convenient (or all three)?
Before you decide, let's go through how you can personalize your new home in each of these three categories. Our tips and tricks should help spark some ideas and give you a starting point , so you can start planning how you want to personalize your home to fit your needs.
Personalize Your Home to Make It Feel More Secure
There are many straight-forward ways you can make your home safer. You can install a new alarm system, set up cameras, or put up a sign in your yard to deter intruders, but there are many easy ways you can improve the security of your home in a more personal way.
Here are some ways you can personalize your home to make it feel more secure:
Install blinds on your windows
Installing blinds is useful for many reasons. They can block unwanted light, reduce your air conditioning bill, and also keep potential burglars from eyeing your valuables. Make sure you close your blinds at night—It's important for anyone outside your home to not have the ability to see inside.
Brighten up your surroundings
Adding motion sensors inside your home can help keep you safer. Motion sensors inside your home can make it easier to navigate through your home when it's dark (for example, if you need to get a glass of water from the kitchen after everyone's gone to sleep). They can help ward off intruders, and they allow you to monitor the activity in your home.
An additional motion sensor tip is to install one on your front porch. This way, if someone nefarious is checking to see if someone is home, they will think someone turned on the porch light, and will assume there is a good chance they have been spotted.
Use smart lighting to have full control over your home
Smart lighting has many useful safety features. You can also schedule your lights so that they turn on and off throughout your home when you're away. This will simulate someone being home and is essential for when you're on vacation.
Many people make the mistake of just leaving their lights on 24 hours with the blinds down. This is an easy mistake to make—most burglars know that if the lights don't change day-to-day, it's likely there's no one home.
Another way you can use smart lighting is to integrate your lighting with your alarm system. One example of this is to have your lights to turn on if your alarm system goes off.
Set up a voice assistant device
There are a lot of benefits that come with having a voice assistant, like Amazon Alexa or Google Assistant, on hand. But don't forget the numerous safety features. Imagine needing emergency services and not having your phone on hand. With a voice assistant, all you have to do is say "Hey Alexa, call 9-1-1".
---
---
Personalize Your Home to Make it More Comfortable
Making your home more comfortable for you and your family starts with personalizing your space to address your individual needs. Everyone is different, so there isn't a one-size-fits-all solution to making your home feel cozier.
Start thinking about why you bought your new home in the first place. Did you want to be closer to family? Have a larger space for entertaining? Maybe you are planning on having kids, or more kids in the future? Whatever the reason, thinking about the priorities you want your home to fulfill can help you know where to start in terms of personalization.
Here are some ways you can personalize your home to make it feel more comfortable: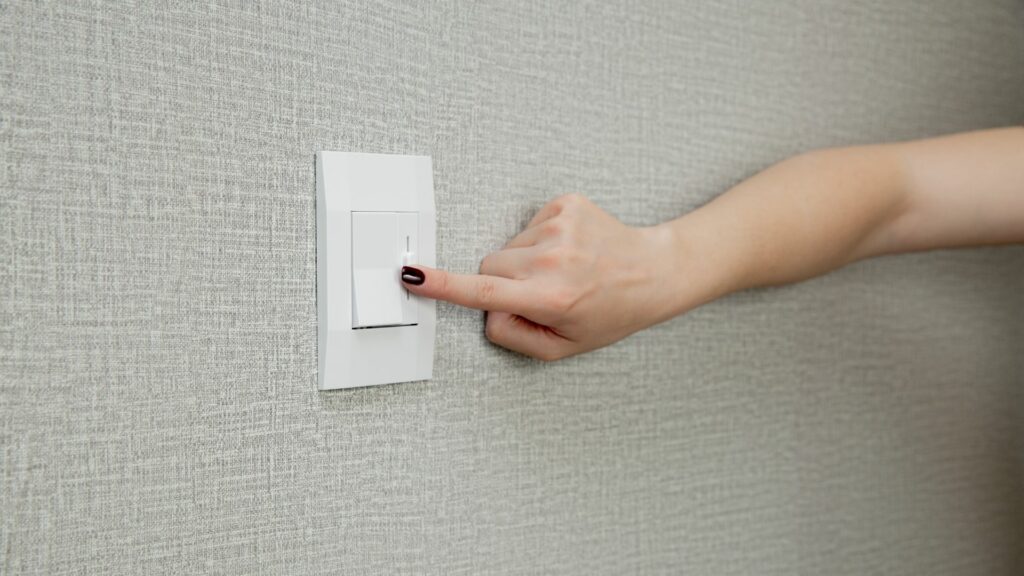 Add a dimmer to the rooms where you like to get cozy
Adding a dimmer to your lighting in rooms like the bedroom, kitchen, living room, media room, and even the outside of your home can make your new place feel much comfier. You don't want to be limited to having your lights either on full-blast, or being stuck in the dark. What feels comfortable to your eyes, in regard to your lighting, will change depending on the time of day and the circumstances.
Splash some color onto your walls
Painting your walls may seem like a big undertaking, but it can be a fun experience for the whole family, and it will make a lasting difference. If you just moved into your home, the chances are you have a lot of white and gray around you. Consider paint shades that are neutral, but have a warmer tone. And if you have colorful taste, don't be afraid to add some color to your home's blank canvas. If color isn't your thing, don't fret—you can find paint in warmer tones of gray, beige, and off-white.
Don't forget the pillows
Adding some pillows to make a room comfier is a no-brainer. In the bedroom, try layering your pillows on your bed. You need the pillows you use for sleeping, but you also need a layer to prop yourself up while you read a book, and a few to just add an extra level of comfort. In the living room, placing a few soft pillows, and even a blanket, on your couch can add a comfy touch.
Personalize Your Home to Make it More Convenient
Making your home more convenient through personalization will naturally make it feel more comfortable as well. But convenience goes beyond comfort. Adding convenience to your space will increase your ability to be productive in your home, and make anything you do in your home just feel easy.
Now, here is another thought exercise: think about the tasks that you find yourself struggling to complete at home. Once you've thought it through, you can start addressing these needs with some strategic personalization.
Here are some ways you can personalize your home to make it feel more convenient:
Set up motion sensors
Motion sensors are the most convenient lighting available, because all you have to do is walk into a room, and there you go, your lights are on. It's not recommended that you place motion sensors on your main overhead lighting in every room, but in smaller rooms where you are constantly walking in with your hands full, they can be extremely helpful.
Consider adding some smart features to your home
We mentioned how smart features, such as a voice assistant, and smart lighting can help keep your home safe, but don't forget about convenience. Maybe you haven't used many smart devices in the past, but don't worry—they wouldn't be convenient if they were difficult to use. With smart lighting, you can ask your voice assistant to turn on certain lights when you need them. Nowadays, you can find the smart version of everything. Look into what could be most helpful to you.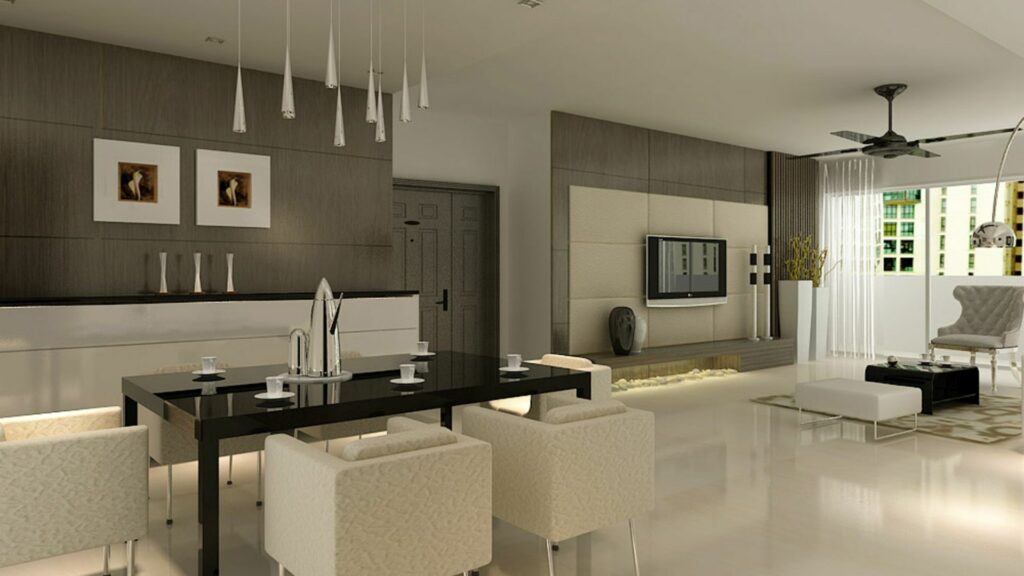 Personalize Your Home to Make it Feel More You
The root of personalization is making your home feel like it is tailor-made for you. When you buy a new home, it's hard to ignore the fact that it lacks your individual style, but with a little work and some personalization, your new home will start like it was designed with you in mind.
Here are some ways you can personalize your home to make it feel more like you:
Hang some art on your walls
Creating art is a form of self-expression, but did you know that hanging art can help you express yourself just as effectively? Choose art that elicits the vibe you want to feel when you're in a room. Just take the amount of space you need to fill into consideration. A picture that is a bit too small for a larger wall might need a companion piece next to it.
Display family photos around the house
Putting up some photos of your family is an obvious must for making your home more personalized. From Polaroids to showcasing your last family vacation, choose images that add the emotion you want your home to exude.
Show off your favorite books
The books we have read have made us into the people that we are. Display the book that you have reread a number of times, or the books that have taken you into a world that you want to incorporate into your space. If you want to add a jungle vibe to your bathroom, just set a copy of Robinson Crusoe on your countertop.
---
After going through the different ways you can personalize your new home, whether it is to make your home feel more secure, comfortable, or convenient, think about which of these concepts you may want to incorporate into your new home. If you feel like you have achieved personalizing a certain space, share some images on our social media.
---