About
I want to talk about smart lighting and cool light switches, but first, let me introduce myself. I'm Kristin Glandon (
@kristin_kgdesigns
) and I'm the owner of 
KG Designs
, an interior and landscape design services firm based just outside Seattle, WA. I'm married to Todd Glandon, owner of Custom Electrical Contractors and you guessed it, an electrician. So now, can we talk about light switches for a minute? Like really cool light switches that you can use on your phone or your Alexa/Google device? We built a custom modern farmhouse a little less than two years ago and it was a no brainer that we were going to use Deako's smart lighting system. Before I get into that, let me back it up a little bit.
---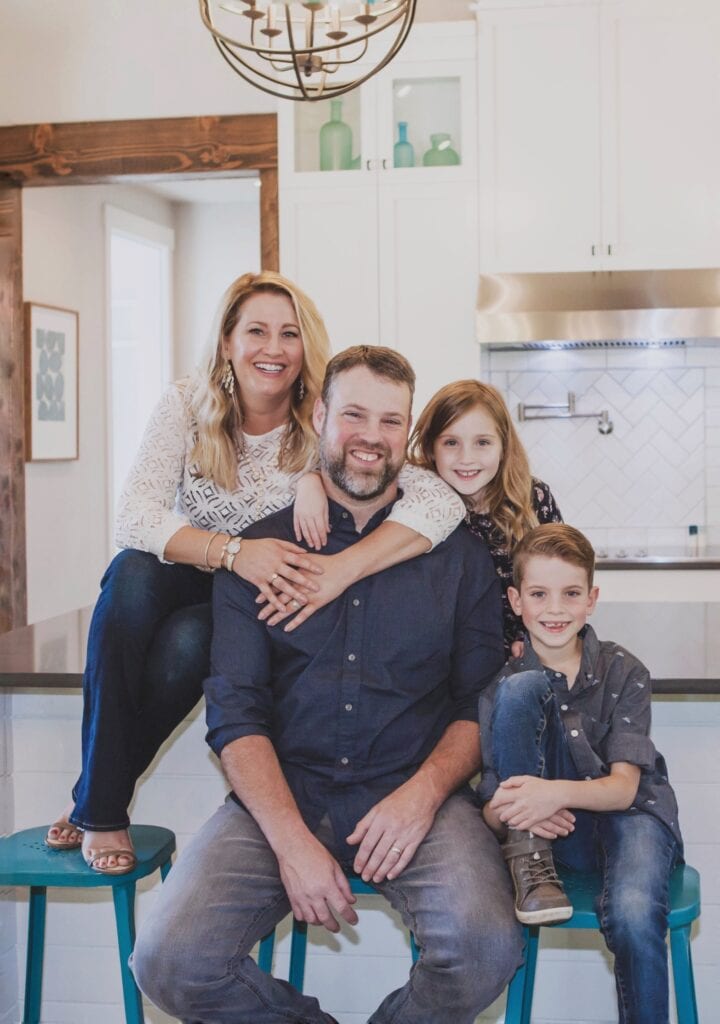 ---
Backstory
A few years ago, a friend of ours reached out to my husband because he was working with a startup company in Seattle that was creating a new kind of smart lighting system. Something that was not currently available in the market and he wanted to talk to someone who would actually be installing the system. Since my husband is an electrician and has owned his own electrical contracting company for over 15 years, he knows a thing or two. Todd met with the people who created Deako from the ground up and told them what he looks for in a product and what makes it easy for him. Both to install and to maintain.
---
Design & functionality
Now let's fast forward again, to when we were designing and building our own house. Like I said, it was a no brainer that we were going to use the Deako system. I liked it because it has a sleek, modern appearance that fits perfectly with my style. Todd likes it for the functionality. He says it's easy to install but that the best part is how easy the smart system is to set up and modify. The thing that makes Deako stand out from their competition is the ability to switch out the switches. I'm sure that's not the technical term but it's how I think of it. A dimmable, smart switch that is hooked up to your phone and Alexa is obviously going to be more expensive than a basic "dumb" switch. Most people have budgets when they are building (I know we sure did) and maybe you can't afford to have every single switch be a smart one. Well, you can start out with basic switches and then swap them out for the smart switches any time you like. It's so easy that I can do it, and that's saying a lot because I pretty much can't do anything when it comes to this kind of stuff.
Watch my husband and I discuss Deako
The thing that makes Deako stand out from their competition is the ability to switch out the switches.
The reason why we love Deako
Okay, so we know that Deako switches look good, they're easy to install and you can easily upgrade whenever you want. But how do they function on a day-to-day basis? The answer: really, really well. Deako comes with a really easy-to-use app that we installed on both our phones and Todd set us up to have control over all of the smart switches in the house. If you want to just turn on one light in one room you can. He also set us up with several "scenes". These are lighting scenes that set a mood. We personally have one for when we watch TV at night, when we leave the house, and even one for just turning off all the upstairs lights (which is great if you have kids who always leave the lights on!) Basically, we are completely in love with the whole Deako system. So much so, that Todd recommends them to all his clients and all of his builders. The only problem I have with them is that he's so excited to show everyone how amazing it is, that he often turns the lights on and off while I'm at home and he's on a job site with a client.
View this post on Instagram
---
Meet the author
I'm Kristin Glandon (KG) and my passion in life has always been design. I want to help people bring their ideas to life in an elevated and tangible way. KG Designs is a simple name with a simple mission: To create beautiful spaces for people to live in. It really is as simple as that. After graduating with a degree in Landscape Architecture, I went to work at a multidisciplinary firm based in the Puget Sound Region. I practiced landscape architecture there for almost 18 years before leaving to pursue my dream of owning my own design practice. I offer both interior and landscape design services for clients all over the US and Canada, feel free to contact me here to get started.
Kristin Glandon