Key Takeaways:
What makes a smart home, smart?
Smart lighting and what it can bring to a home
The convenience of complete automation
Smart home personalization
Safety features of a smart home
How to start turning your home into a smart home
Implementing smart features
The importance of investing in quality smart technology
Making the switch from simple to smart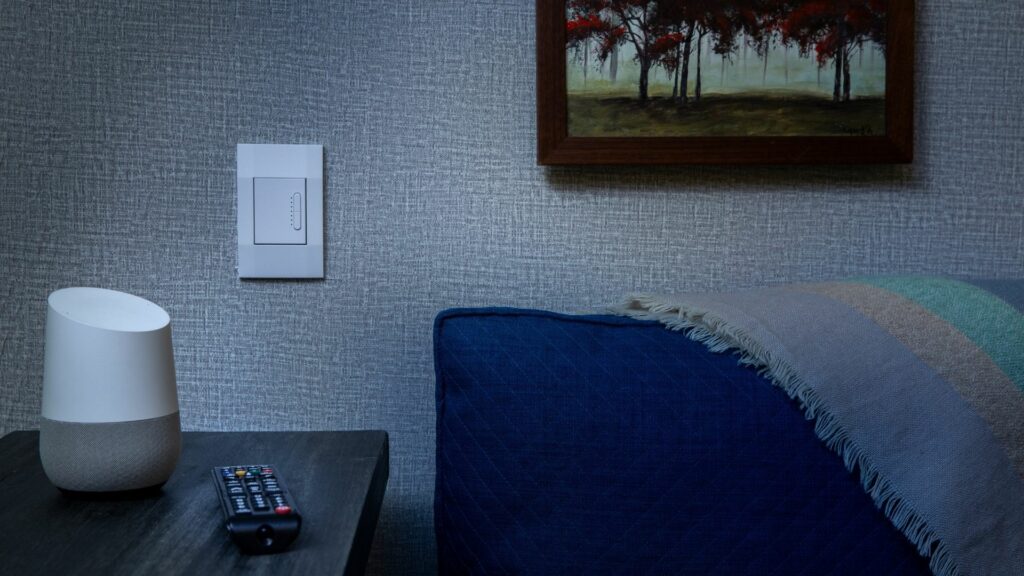 What is a Smart Home?
A complete smart home has all of the home's devices connected, and each of them can be accessed through one central point, whether that is your smartphone, a tablet, or any other electronic device. By using this central point (sometimes called a "hub"), homeowners can control everything from their lights, door locks, televisions, thermostats, house monitors, security cameras, and even certain appliances such as their washer and dryer. To make living even more convenient, most smart homes also utilize a voice assistant to help them adjust everything in their home without lifting a finger—just ask Alexa.
While turning your house into a smart home may not be appealing to everyone, many are intrigued by the idea of having a smart home system, and most are unaware of how easy, cost-effective, and rewarding making the shift from simple to smart can be. Yes, there are some upfront costs, but do not overlook the financial benefits of smart technology.
Let's discuss some ways smart homeowners save money each month. One great example is the robot vacuum. Buying a robot vacuum can be expensive, but a purchase like this can actually be an investment. For instance, if you are paying for a home cleaning service or a housekeeper, robot vacuums will actually help you cut costs. There are many things that a vacuum can't tackle like a housekeeper can, but you can cut back on how often you need to use an outside service, and cut their time spent at your home if the floors are already taken care of.
And even if you don't have a housekeeper, the robot vacuum will save you the time you would normally spend cleaning floors. Now, you don't have to clean them as often, and you have more time to spend on your family or your business.
This is the case with most smart tech. The initial price tag may seem hefty, but you shouldn't overlook the long-term financial advantages.
With an open mind, let's imagine how your home could look if you completely switched over to smart.
Total Control of Your Lights
Smart lighting is one of the most common smart systems people have added to their homes, because it is not as expensive as other smart tech and it can make a dramatic difference on your home's overall look and feel. It is also important to consider that smart lighting is the smart system that you will get the most use out of during the day and night, and with all the unique features that smart lighting offers, you will have a new appreciation for your lights and everything that it can bring to your space.
The possibilities for reinventing your home using smart lighting are remarkable. With smart lighting, you can have your lights programmed to create personalized scenes that you can use for different occasions. If you're throwing a dinner party, you can ask your voice assistant to "turn on dinner party scene"—just sit back and watch your dining room transform into a place that not only looks like a dinner party, but it feels like a dinner party.
With smart lighting, you can create the right feeling in a room, at any time, right from your smartphone. And don't forget about the added safety features that smart lighting provides. You can turn lights on and off to make your home seem occupied when you're away, integrate your lights with your alarm system, and have complete control over all your lighting, anywhere, at any time.
---
---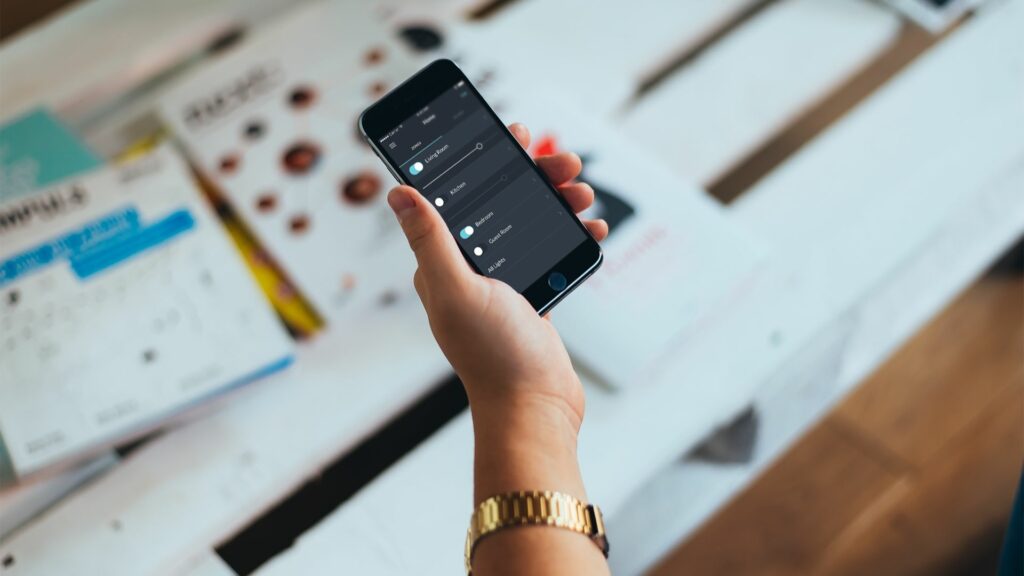 Complete Automation
Complete automation is one of the most convenient elements of having a smart home. Ever wondered what it would be like to have help doing things automatically throughout the day? Well for many homeowners, this is a reality, and you don't need to be affluent for it to be yours as well. Automation means that basic things, that are easy to forget or a pain to remember, are taken care of. Smart technology is designed to cater to the homeowner. Imagine just walking up to your front door and having it unlock in an instant, then walking into your home and having your lights brighten up to your preferred setting. Something specific that you need? Just ask your voice assistant. Ask your voice assistant to turn on your jazz playlist, change your home's thermostat, or brew you a cup of coffee–just say the word!
True Personalization
The level of personalization that comes along with having a smart home is unmatched. Smart devices are highly customizable. You can set different moods for your lights, increase the pressure of your shower, or raise/lower the blinds. Imagine waking up in the morning to your lights simulating the sunrise. Have the option to brighten your kitchen lights while you chop some veggies, and dim them when it's time to sit down for dinner. If it's a romantic occasion, you can set your lights to imitate a candlelit dinner.
Not every smart product is for everyone. Invest in smart products that feel personal to you. If you are a coffee lover, invest in a coffee machine that wakes you up with a freshly brewed espresso. If you enjoy a quick disco-sesh during the day, install a sound system that you can control using your voice assistant–your own personal DJ! Safety may be the name of your game, and if so, there are endless security devices that you can consider for your home.
Top-Notch Safety
Smart homes are safer homes, and that is the bottom line. In fact, you could even go as far as saying that homes without any smart security features installed are far less safe. Intruders avoid homes with security cameras, automated lights or motion sensors, and smart doorbells. With more and more homes using smart devices to help secure their home, homes without any form of smart technology are often targeted.
Having a smart security system is the first step to improving your safety with smart technology. They have saved many homeowners from break-ins since they were first introduced. Not to mention the peace of mind knowing you have backup!
But the second most important security system for your home is your smart lighting. Having the ability to turn your lights on and off when you're away is a strategic method for deterring intruders. Smart lighting can help you find your way in the dark. You can adjust your lights from your smartphone, or simply ask your voice assistant. You can dim your kid's lights while they get ready for bed and turn them off once they have fallen asleep. Likewise, you can even set up your lights to signal that it's time for bed. You can forget about having to be the one to enforce bedtimes for your kids, let your lights do this thankless job!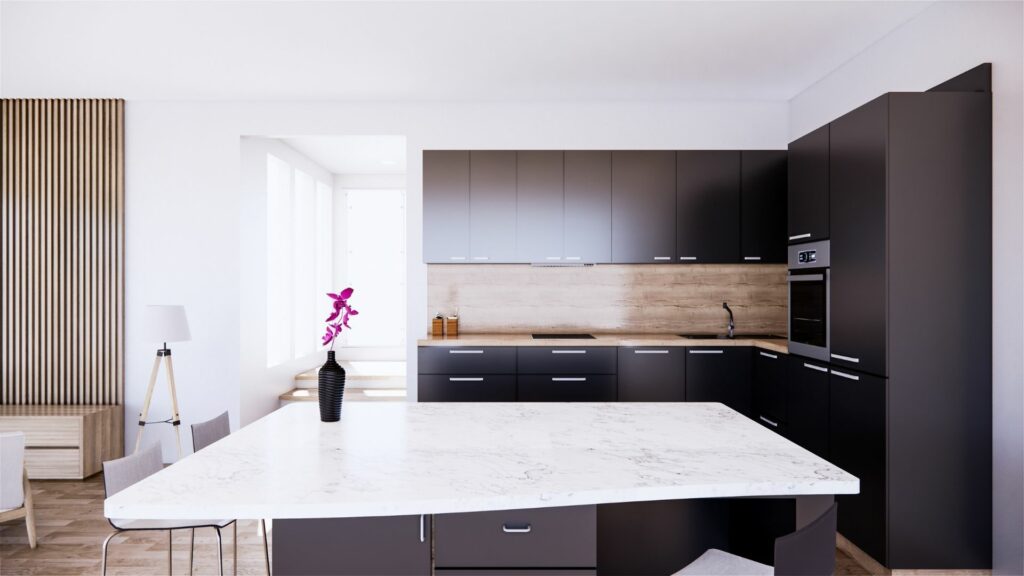 How to Turn Your House into a Smart Home
Turning your family's home into a smart home isn't as complicated as most people think. It starts with you thinking about what is most important to you in your home, what processes and tasks feel too inefficient, and what you would like a little more help with. With that said, make sure you remember to consider the bigger picture. Although elements of your home, such as your lighting, may not come to mind as a top-priority, you may prioritize creating ambiance or saving energy, both of which can be exponentially improved as you begin to advance the smart lighting technology in your home.
Implementing the Features
The first thing you need to consider is how you want to control your smart home. Most use a tablet or their smartphone; just make sure you have a smart device. Now you can research the smart options available. Most smart technology will connect to a smart hub like Google Home or Amazon Alexa, and they will each come with an app that you can download to customize your smart device's features. If you have a voice assistant, like a Google Nest or Amazon Echo, you can control the functionality of your smart device just by saying a command. Don't worry, companies compete with one another on who can make the most user-friendly smart devices, so it won't take long before you are using your new system like a pro.
Investing in the Right Technology
Not all technology is created equal. Don't fall for investing in companies that don't have a proven track record of creating quality products. Many crowdfunding websites offer products that are being backed by regular people, and shouldn't be discounted, but for the most part, invest in brands you trust. Be weary of purchasing products that appear too trendy, and, if you can, choose brands that don't force you to buy a whole new set-up every time they come out with something new. Think of smart home technology as an infrastructure investment. Don't repave the road every time a new model is introduced.
---
Now you know exactly what it takes to have your own smart home, and what a smart home can offer in terms of comfort, safety, and convenience. As we move forward, technology will continue to advance, and new opportunities for smart homes will be realized. Many homeowners are unaware of what is actually possible for their home right now, and most are unaware of how affordable smart technology can be. Smart homes are making luxury living accessible to everyday people. So it's up to the homeowner to decide when it's time to go from living simply, to living smart.
---