The beginning
If you've ever installed a light switch before, you know it is no simple feat for the majority of people. This problem may not speak to those of you who are naturally handy and comfortable with electricity, but most people aren't, and I am one of them. So if you want to, say, install a dimmer light switch or any kind of smart light switch, most of us pay an electrician to come to our homes, deal with scheduling/taking time off work, and likely pay more than we want to for just a few light switch upgrades. If you're like me and would rather figure it out on your own, I think it's fair to say that you will easily spend over an hour on the first light switch and at least 20-30 minutes for each one after that. At least I did. Plus to do it safely, you have to find the correct circuit breaker (they never seem to be labeled), deal with a bunch of wires, and if you have multiple switches controlling a single group of lights it gets even more complicated, and time-consuming. It's exhausting. And if you'd rather not have to worry about paying the extra money OR spending the time, I'm with you. That's why I started Deako.
The problem
I started this journey because I bought a new house and found that, once we were settled in, the lighting controls did not meet the needs of our family. The dining room lights were too bright, the bathrooms even worse, and I had no control over it save for replacing light bulbs or putting lamps everywhere, but at different times of the day I want different light intensity, so that wouldn't even solve my issue. The ideal solution was a dimmer. I tried to solve this by upgrading my light switches myself, and after buying the wrong products on Amazon (several times) because I didn't know what I was doing, and spending several hours every weekend for 6 weeks straight, I finally got the job done. Through a handful of fights with my wife (I was moving too slow and disrupting our lives by turning the power off so often) and all the headaches that came with the installation process I couldn't stop thinking "there has to be a better way." If a light bulb has a socket, and an outlet has a socket, then why doesn't a light switch have a socket to make it easily interchangeable?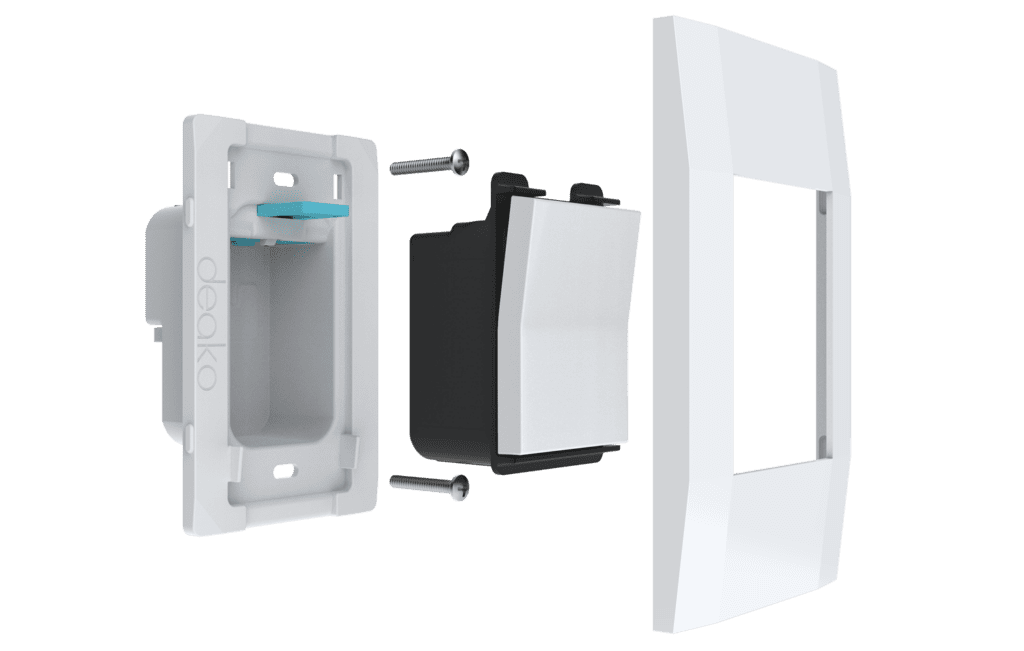 If a light bulb has a socket, and an outlet has a socket, then why doesn't a light switch have a socket to make it easily interchangeable?
The solution
I started Deako for all the people that want to change their lighting, whether they just want to install a dimmer, a motion sensor, or to put in some type of "smart" light switch. I wanted to make it easier, safer, and save everyone a little time on their Saturdays. Like I said, changing a light switch isn't terribly hard for some people, just not most. For the rest of us, we now have Deako's plug-and-play modular light switches. – Derek
---
Watch how my team and I use Deako Lighting in our homes.