---
From time to time you'll see posts centered around how our homeowners use their Deako systems. We exchange stories about what works best, possible integrations, and chat about anything and everything home. We can't help thinking of the home-centered show from the 90s, Home Improvement, as we've been having these chats. So this series, Fence Chats, is based on our desire to bring a neighborly quality to our convos with a dash of nostalgia mixed in. Want us to be the Wilson to your Tim Taylor? Drop us a line »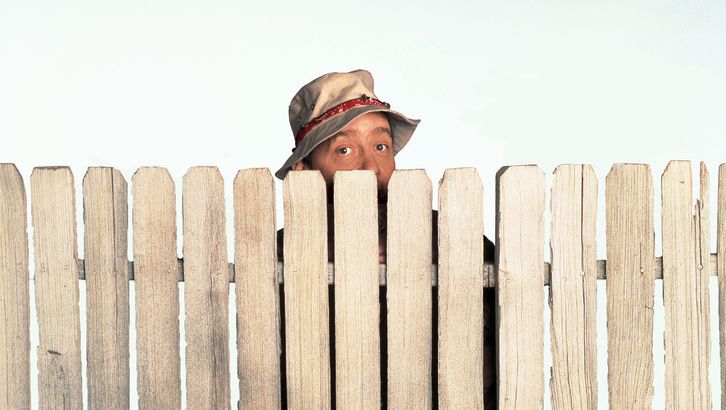 ---
---
We chatted with Aaron recently about his first home purchase, smart home background, and how he uses Deako as part of his overall home setup. As a Meritage homeowner, he has taken advantage of the smart home features they included plus added many more of his own unique touches, creating a home automation setup we're all jealous of. 
---
Smart home background
Aaron brings a wealth of smart home automation knowledge to his first home, and that's why he was so excited that it includes his Deako Lighting system. In fact, he shared that–aside from location and the features and finishes of the home itself–his choice to buy a Meritage home was due in part to their efficiency ratings and smart home additions. 'They're just very well done and that coupled with even just a dabble of smart home automation … that's really cool,' Aaron shared. Aaron combined a Samsung SmartThings hub, Amazon Echo speakers, and his Deako smart switches (plus many more smart home products, like his TV and even his oven) to create a home automation system that works using technology infrastructures like geo-fencing and a mesh network.
---
---
Photograph by Meritage Homes. 
---
Aaron's home automation setup
'I'm the kind of guy that likes to just set it and forget it,' Aaron said. 'I just set it up and then program everything into my controllers [so] my scenes and automations [will] kick on and off automatically. And then if I want to talk to the integration, like Echo, I can tell Echo throughout my house to do different things.' One cool example Aaron shared with me is that when he gets home, his garage door opens and his interior door unlocks by the simple act of his phone entering the geo-fenced area around his house. Then, using sensors, he automated his internal lights to come on, music to start, and his exterior lights to go off when both of those doors have closed. From there, he has a variety of commands that can be triggered using Amazon Echo based on whatever his next move is. As Aaron says, 'your system makes it very easy … the switches are very easy to integrate especially as a homebuyer,' which is an important component of Deako products. Deako light switches can function as a standalone system, or be easily integrated with a variety of smart home products, as Aaron has experienced firsthand.
---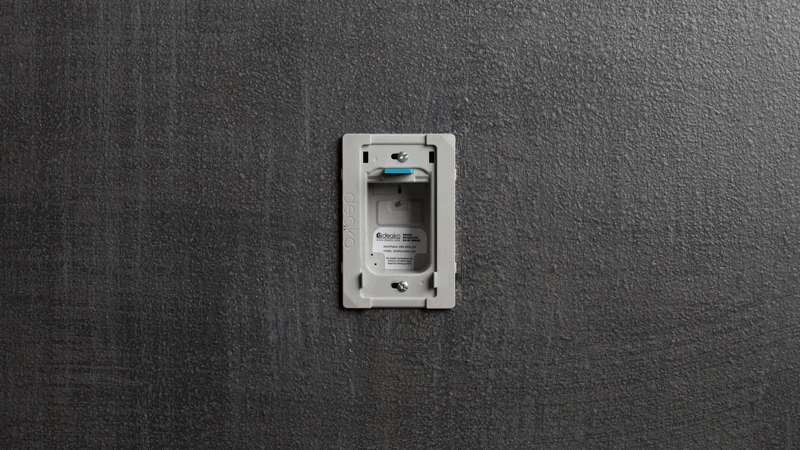 Other people might just see it as a bonus, but it's the plug-and-play capability capability that makes this a great system. That was a big factor for me because as a home automation guy, I know what it takes to hook up a 3-way or 4-way and how frustrating that can be versus just pulling a switch out of the wall and dropping in a smart switch and calling it good.
---
Thoughts on Deako
Aaron recognizes that you 'have to pay a premium with Deako a little bit,' but sees it as a worthy investment given the added features Deako has compared to other smart switches. Particularly, he enjoys being able to set up scenes and toggle them both from the switch and through his phone, not to mention the integrations he's set up for voice control and automation. And with 'the home … completely wired for all [Deako] switches … it really is plug-and-play and it's very, very easy to move switches around and just toy with it,' he says. What does Aaron want to see us develop next? 'A low voltage switch because I have a low voltage fireplace switch [and] it would be really cool for me to just tell Echo to turn on the fireplace.' It's the only thing in his home not connected. Duly noted, Aaron! At Deako we love to hear homeowner ideas and use them to determine what to build next. 
Have an idea you want to share? Please do! »