Practical, Functional and online
When it comes to turning on lamps after arriving home from work or making sure the kids don't stay up past bedtime watching TV, we need an extra helping hand…
Introducing the Deako Smart Plug! The latest addition to our innovative Deako-system is here to add smarter convenience to everyday, modern living!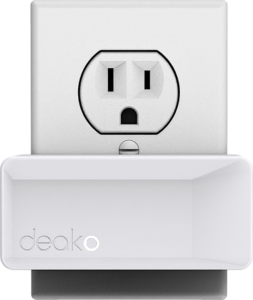 Here's an overview
The Deako smart plug gives you control over your outlet from anywhere you're connected to the web. This means you can turn electronics on or off anywhere with your smartphone through the Deako app, whether you are at home, in the office, or on vacation.
What can it do?
With its low-profile, side plug receiver design the Deako Smart Plug is easy to fit in tight spots or behind furniture, and still gives the user access to the second outlet. Since it pairs with the Deako mobile app you have a ton of great and easy-to-use features ready to go right out of the box like…
Creating a c

ountdown timer

Automating your plug to activate/deactivate during sunrise or sunset
Setting up configurations for your plug to work alongside your Deako smart switches
Adding the Smart Plug to existing scenes or even make new ones
Use Google Assistant or Amazon Alexa commands
And more!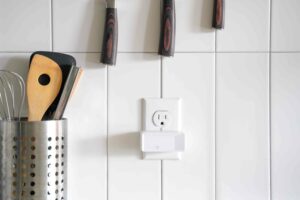 How Deako employees use their Smart Plugs
Pat, a firmware engineer for Deako, uses his on a timer with his soldering iron to make sure he doesn't accidentally leave it on.
Adam, Head of Manufacturing, has a bunch of uses but his favorite is to connect his Halloween lights so they turn on automatically when it's getting dark to make sure his holiday spirit shows brightly.
And Susana, a software project manager, uses them on string lights in her living room because her overheads are so bright." I have our string lights on a sunrise/sunset schedule so they automatically come on as it gets dark out and goes off in the morning."
Now it's your turn
We're excited to get this product into the hands of our homeowners and hear about their favorite ways to use it. Get more information on the Deako Smart Plug by checking out this product page and share your experience with us on our Subreddit!